The Small Print-Up First and Not Small
Disclaimer #1: I am not a doctor, and this is NOT official medical advice; I have graduated nursing school, have examined my fair share of poop and snot, and have volunteered/visited several health clinics in my travels. I DO consider myself an expert on all things related to green snot.
Disclaimer #2: I do not advocate unyielding doctor avoidance or rampant self-medication. Sometimes, there can be something seriously wrong that you can't fix on your own, but quite often, there are simple ways to treat what ails you without spending piles cash on tons of medicine either at home or abroad.
Without further ado: an around-the-world traveler's guide to poop, parasites, pulmonary related issues, pokes, motion sickness, headaches, birth control and women's health, cuts, breaks, sprains, scrapes, burns, miscellaneous problems, and all things snot related.
At home, I am a generally healthy, but clumsy individual. I attribute it to all the time spent around kids who happen to be sick and in the hospital. My immune system is in overdrive. All the time. Flu-schmu. I almost never get sick beyond a simple sore throat and cough. Health problems–No problem. But when I travel, it's a difficult story.
Supporting Evidence
Evidence #1: Every time I change environments, this guy sets up in my chest [or more accurately, my nose]. When he does, I don't freak out, run to the nearest pharmacy, or anything out of the ordinary. He just has to run his course.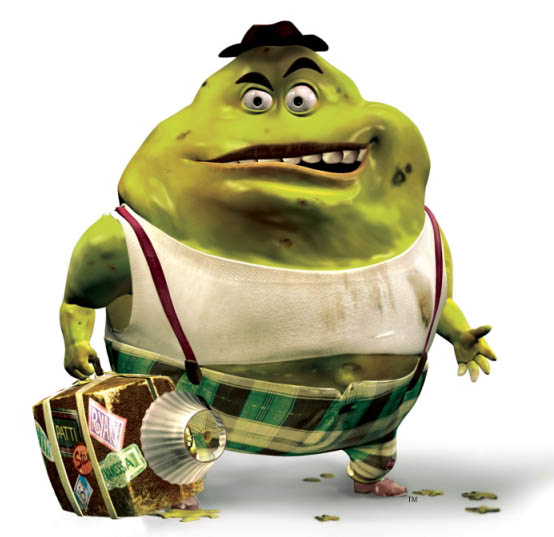 Evidence #2: While living in a low-malarial risk area [and on prophylaxis] I inexplicably caught malaria. Even though mosquitoes rarely bother me at home. I thought I might die. It was really that bad.
Evidence #3: This little guy must live on my passport. He's responsible for all things related to excessive poop. He always follows me out of the country. Even to Canada. Even though I carry a supply of metronidazole with me at all times. Problem solved.
[a member of the Giradia family]
Evidence #4: I have had stitches and broken bones in five separate countries [USA included, but also Mexico, Peru, England, and Rwanda]
Evidence #5: A particularly nasty little bout of excessive poop acquired in Mexico robbed me of my will to live.
All of these incidents occurred outside the friendly confines of my home state. So I know a thing or two about travel related maladies. For #5, I called my boss [who was a Mexican doctor] and he called a friend of his who lived in the city I was visiting who brought me some oral re-hydration solution. hat saved my ass — quite literally. No one wants to be in the SMP club. It's no fun pooping mucus. Take it from someone who knows.
Common Maladies and what to do about them
So after you have traveled all over creation, battled a few bugs, completed two health care degrees, worked in a hospital for a few years, volunteered in hospitals and clinics all over creation, you come to know a few things. Or at least you think you do. Or at least your friends and family think you do. And they ask questions.
So here goes–a list of common travel illness scenarios, where they are likely to occur based on my limited experience, how you might want to treat what is going on, and some secrets on how to acquire drugs inexpensively.
'Snot My Problem Except when it is
Problem #1: My snot is lime-jello green.
What it is: More than likely it is a sinus infection.
Where it often happens: In public places, touching stuff and not washing hands afterward. In large, heavily polluted cities.Anywhere air quality is poor.
What to do: After 7-10 days with no improvement, go for a round of an antibiotic like Amoxicillin. Amoxicillin [for sinus infection] is currently out of fashion in the US, but it is cheap and easy to get in most of the world. [Do not take if you are allergic to any of the -cillin family of drugs]
My disclaimer about antibiotics: I try to avoid taking antibiotics if at all possible because they kill all the bacteria in your body [not just the bad bugs]. Additionally, over-prescription of antibiotics in recent years has helped lead to drug-resistant strains of bacteria such as MRSA and VRE.
Problem 2: My nose won't stop running. [My snot is clear though]
What it is: allergic rhinitis
Where it happens: literally everywhere… except maybe Antartica
What to do: Prevent it or Suffer through it. Get high quality tissues. Rest. Tylenol or Motrin for an accompanying headache. Anti-histamines like Zyrtec, Allegra, Claritin. Nasal steroids like Flonase. No antibiotic is going to help garden variety allergic rhinitis.
Poop comes. Poop goes. Never at the right time though
Problem #3. I'm pooping all the time! (and it brings its friend–vomit)
What it is: More than likely it is traveler's diarrhea. [or vomiting]
Where it comes from: Most cases come from an intestinal bacteria or viral infection. It could come from food, water, dirty glasses, pretty much anything.
Where and when it happens: Countries throughout Latin America, South America, Asia, and Africa.
What to do: Avoid getting sick, but if you do get sick, try the following: Treat the emergent: You are about to board a night bus for _____. You have a queasy tummy. You know bathroom breaks will be few and far between. Take loperamide [Immodium] or diphenoxylate/atropine [Lomotil]. But not both. Or your intestines will turn to cement. Crisis averted for the next few hours.
Address the cause: If you have bad traveler's diarrhea doesn't go away in a day or two, it's likely you've got a bacterial or viral infection. I always carry a supply of Ciprofloxacin [Cipro] or Azithromycin [Z-pak] — an antibiotic easily found almost anywhere in the world cheaply — as my first line of treatment. Often, you'll see your body recovering in 24-36 hours. However, once you begin taking an antibiotic, you MUST take the full course. Never stop after you feel good. This also contributes the the multi-drug resistant bacteria surge.
If you can't keep anything down, including medications–hydrate, hydrate, hydrate: Don't drink plain [bottled or boiled] water, but find yourself some packets of hydration salts, make your own using this formula, or buy some Gatorade and cut it with water. This will help replenish your system with salts, sugar, and minerals that your body has violently kicked out. It's all too easy to end up in the hospital from dehydration.
If you have a virus, antibiotics will not help you. Period. If it lasts more than a couple of days without improvement, suck it up and go see a doctor. They are almost always cheaper than in the US. Especially if you have travel insurance.
Problem #4 My burps [farts] smell/taste like rotten eggs.
What it is: When you've got a case of burps that smell and taste like rotten eggs or sulfur, there's a good chance you are dealing with a water-borne protozoa like giardia.
Where and when it happens: Latin America/South America, Asia, Africa–any where that can't purify the water system.
What to do: Take a full dose of Metronidazole or Tinidazole (4 tablets at the same time). If you have this particular parasite, the burps will go away and you'll feel better pretty quickly. If they don't, get yourself to a doctor. As a bonus, Metronidazole can be used to treat bacterial infections in the genitals. [should you need treatment for that sort of thing]
Problem #5 I can't poop! [or my poop is really hard]
What it is: Constipation
Where and when it happens: USA/Canada… Pasta belt in Europe… Dumpling Belt of Central/Eastern Europe… anywhere where there is heavy food
What to do: Back off the pasta, dumplings, bread, and cheese. Eat as much fruit, greens, and water as you possibly can. If that doesn't work, bring out the big guns and eat a bag of prunes (with another few liters of water).
Problem #6 Jackhammers are being used inside my skull.
What it is: Depending upon the intensity and location of said jackhammer, you could be experiencing a garden-variety headache or a migraine.
Where and when it happens: After a series of overnight buses with blaring music and jerky stops. Sleeping in cheap hotels with giant pillows. People yelling outside your room ALL. NIGHT. LONG.
What to do: For regular headaches, Tylenol or Advil will usually do the trick. For tension headache/migraines, try Tylenol with caffeine. And quiet. And darkness. And not moving.
Problem #7 I've gone too high. My head is going to explode.
What it is: Altitude sickness.
When and where it happens: Hiking or walking anywhere above 2500 meters, particularly if you've just arrived by air, train, or bus. The worst I have ever experienced was taking a bus from sea level in Ecuador up to Quito. I felt as if my head was going to blow right off. La Paz, Bolivia and Bogota, Colombia were no picnic either.
What to do: If you can, take altitude slowly, acclimatize. Outside of that, try local remedies like coca leaves (recommended in the Andes, chewed or in served in coca tea) before resorting to traditional altitude sickness drugs like Diamox [which is a diuretic].
F the parasites
Problem #8 I don't want to get malaria.
What it is: A parasitic disease transmitted by the bites of infected mosquitoes
Where it happens: Africa, parts of Asia, select parts of Latin America, the Caribbean
What to do: Once you have an itinerary, consult the CDC malaria map to determine malaria risk for the regions where you are traveling. Two things will matter most: where you are going and in what season. Not all malaria is created equal, so you'll need different medication for different parts of the world. [I contracted P. vivax malaria in the Amazon even with Chloroquine–so take this advice with a grain of salt]
Doxycycline: Insanely cheap when purchased locally and fairly cheap in the USA. Two things to note: doxycycline tends to make people more sun-sensitive. It can also conflict with some birth control pills. It's also an antibiotic.
Malarone: It's insanely expensive, but its chemistry supposedly messes with your mind and body less than larium or mefloquin.
Chloroquine: Not really cheap. Chloroquine tablets have an unpleasant metallic taste.
On the cutting edge of malaria remedies is the Chinese artemisia plant (or qing hao, "sweet wormwood" or "sweet annie"). It appears to be commercially available from Novartis as the drug Coartem (Artemether 20 mg, lumefantrine 120 mg). It's now on the WHO essential medical list. [2018 update: Coartem is in in Peace Corps med kit for treatment of malaria so it is now a pretty standard drug].
Problem #9 I don't want to catch Dengue fever/Typhoid fever.
What it is: A viral infection transmitted by A. aegypti mosquito [dengue] or a bacterial infection caused by Salmonella typhi [typhoid].
Where it often occurs: sub-tropic regions such as Indonesian archipelago into northeastern Australia, South and Central America, Southeast Asia, Sub-Saharan Africa, and parts of the Caribbean [dengue] Most of the world except USA/Canada/Australia/ Western Europe. [typhoid]
What to do: There is no prophylactic medicine for dengue. The best thing you can do is avoid being bitten. These are the ones that come out during the day. There is a vaccine available for typhoid, and it can be treated with good old Ciprofloxician. And wash your hands. Frequently. Like become OCD obsessed with it.
Problem #10 I'm going to vomit on this bus/boat/plane/donkey cart/ect.
What it is: Motion sickness
Where and when it happens: On windy buses in the mountains of Ecuador, Bolivia, Peru. In a donkey cart in Guatemala. On a research boat headed to the Galapagos Islands in a storm. On a tub-tuk anywhere in Asia.
What to do: Option #1– If you're prone to motion sickness, keep a stash of Dramamine or my personal favorite Bonine (aka Antivert, Meclizine) handy and take it 30 minutes before departure. If you take it once you're on the road, it's too late. As a side benefit, Dramamine will usually knock you out so you don't have to watch the death defying acts of the bus driver.
Option #2: Purchase a pair of pressure point wrist bands (usually go by the name of Sea Bands). Not sure if their effect is psychosomatic or real, but some people swear by them.
Problem #11 I've got blood spurting from somewhere it shouldn't.
What it is: Scrape, cut, gash, road rash.
Where it happens: Being smashed into rocks when trying to learn to surf in Peru. Falling off the sand board in Chile. Getting too close to the reef in the Caribbean. Running into trees while skiing. Ect.
What to do: I always carry an assortment of band-aids, bio-occlusive dressings, gauze, steri-strips [for wound closing], ACE bandages, hydrogen peroxide, neosporin, saline, and iodine. And Cortisone cream–for rashes and bites. I may be going overboard, but then again, I am pretty clumsy.
s

TD and other unwanted souvenirs

Problem #12. I do not want to get pregnant and/or a souvenir I can't get rid of…
What it is and where it happens: Me hopes you should be able to figure this one out on your own. But beaches, booze, and bathing suits are a heady combination.
What to do: Contraception options are many, but if you choose to take birth control pills, here's some advice: Before you leave home, ask your doctor to put you on a pill with a hormone formula that is more universally known. Drugs are known by different names around the world, so write down the commercial name of the drug as well as its chemical and hormone structure. Condoms are available [can be expensive], but especially if you need the non-latex variety, bring some from home.
In my experience, many countries outside of North America and Europe (and I assume Australia) will sell birth control pills without a prescription. Along your journey drop into pharmacies and ask if they carry your particular pill. Birth control pills are rather expensive (especially by local standards) and choices are limited in many Central and South American countries. However, they were relatively inexpensive and easy to find in Argentina. So, when you find yourself in a country that carries what you need for a good price, stock up.
How do you get all these drugs on the road?
Most pharmacies outside Europe, North America and Australia will sell you whatever you need without a prescription and at a much lower cost than you'll find at home. My advice: if you're going on a long journey, travel first to a country where prescriptions are not required for basic medications.
Prescriptions: not necessary.
Prices: much cheaper than back home
Medicines (at least based on my experience): the real deal
I have only had to buy medicine in countries where I speak the language, but knowing the generic name for a drug will help immensely. Write down the chemicals (and percentages if you can find it) that go into the medication you need instead of just the commercial or generic name of it. The chemical names translate roughly the same in all languages even if the medication is called by another name in that country.
There it is. My best advice for dealing with common travel problems and staying healthy on the road. Take it or leave it knowing that I have had my fair share of sickness on the road, but it has kept me alive and mostly healthy.
I had to search hard for a song about being sick and the best I could come up with is Emergency Cases by the Undertones. Bonus tracks by Alicia Keyes, Dead or Alive, and Queen.